---
NEW ALBUM OUT NOW!
Click HERE to download a copy.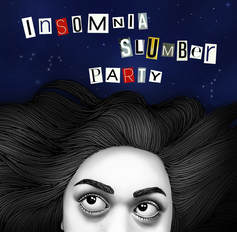 Click HERE to read a full review by Jeff Milo!
---
Carmel Liburdi is a singer/songwriter from the outskirts of Detroit, MI who is out to change the way we look at solo acoustic artists. With a unique blend of influences including: ragtime, jazz, punk, blues, world music, and folk, her sound is full of rhythm, soul, and wit. Whether political or personal, Carmel's music has energy and humor that will lift your spirits and make you want to dance.
All inquiries contact: carmelliburdi@gmail.com

---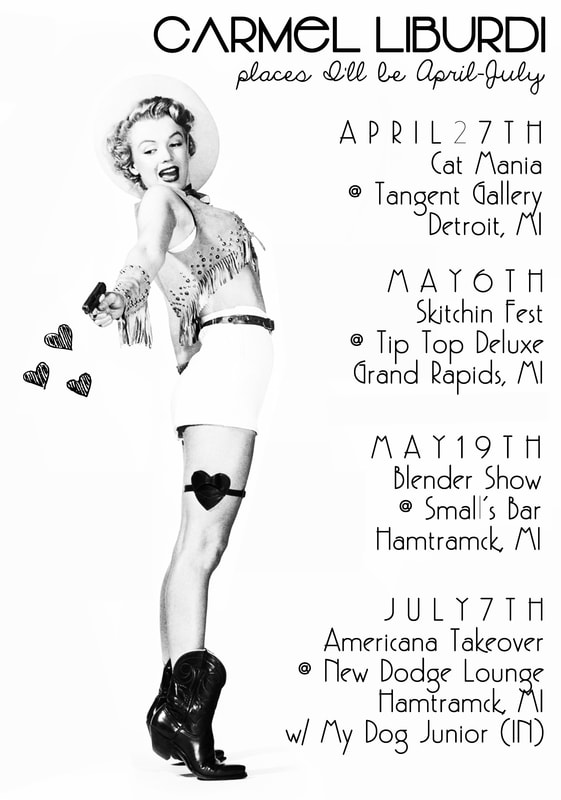 ---
---
---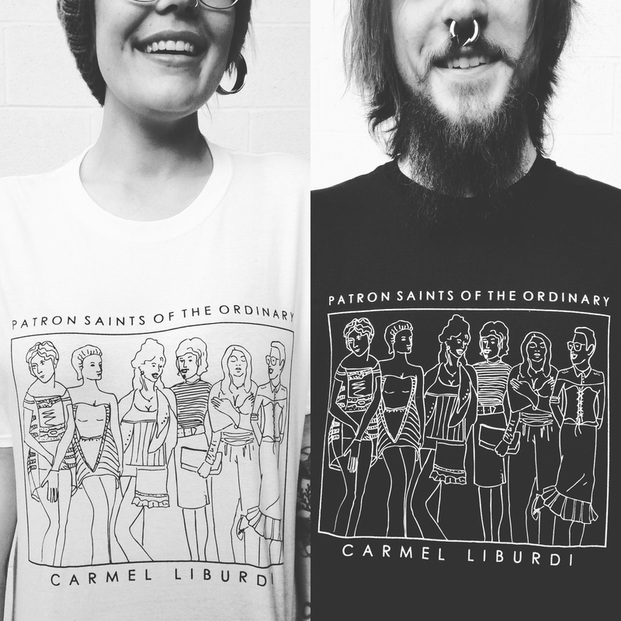 Patron Saints of the Ordinary T-Shirts are here!
Click
HERE
to get a direct link :)
EXCITING!
Last June I set out for the East Coast again for an eleven-day tour with Mariachi-Punk duo Pancho Villa's Skull! It wase a celebration of the release of my fourth album, and Tino's first time touring as Pancho Villa's Skull. We visited some friends we met when I toured with The Vulnerable on mine and Tino's first tour together! We can't thank the people who hosted us enough! It was a true adventure and a wonderful experience. I can't wait to go back :_
---------------------------------
Last April I joined Neil P. of DOWNTOWN BROWN on his fist solo acoustic tour, all the way to the West Coast. While I merely visited, he has indefinitely relocated to Los Angeles, California to further pursue his dreams. We were out for three weeks, and passed through nine different states! It was one of the most unique and incredible trips I have ever taken, and I already miss the road. A huge thank you, congratulations, and good luck to one of my best friends, Neil. This tour was a huge deal and we both have more exciting things coming up. Stay tuned!

FUN STUFF
Here's a video of my song "Pretty Ladies", performed live in Brooklyn, NY at the Black Bear Bar.
​Video shot by Neil P. Neebo.